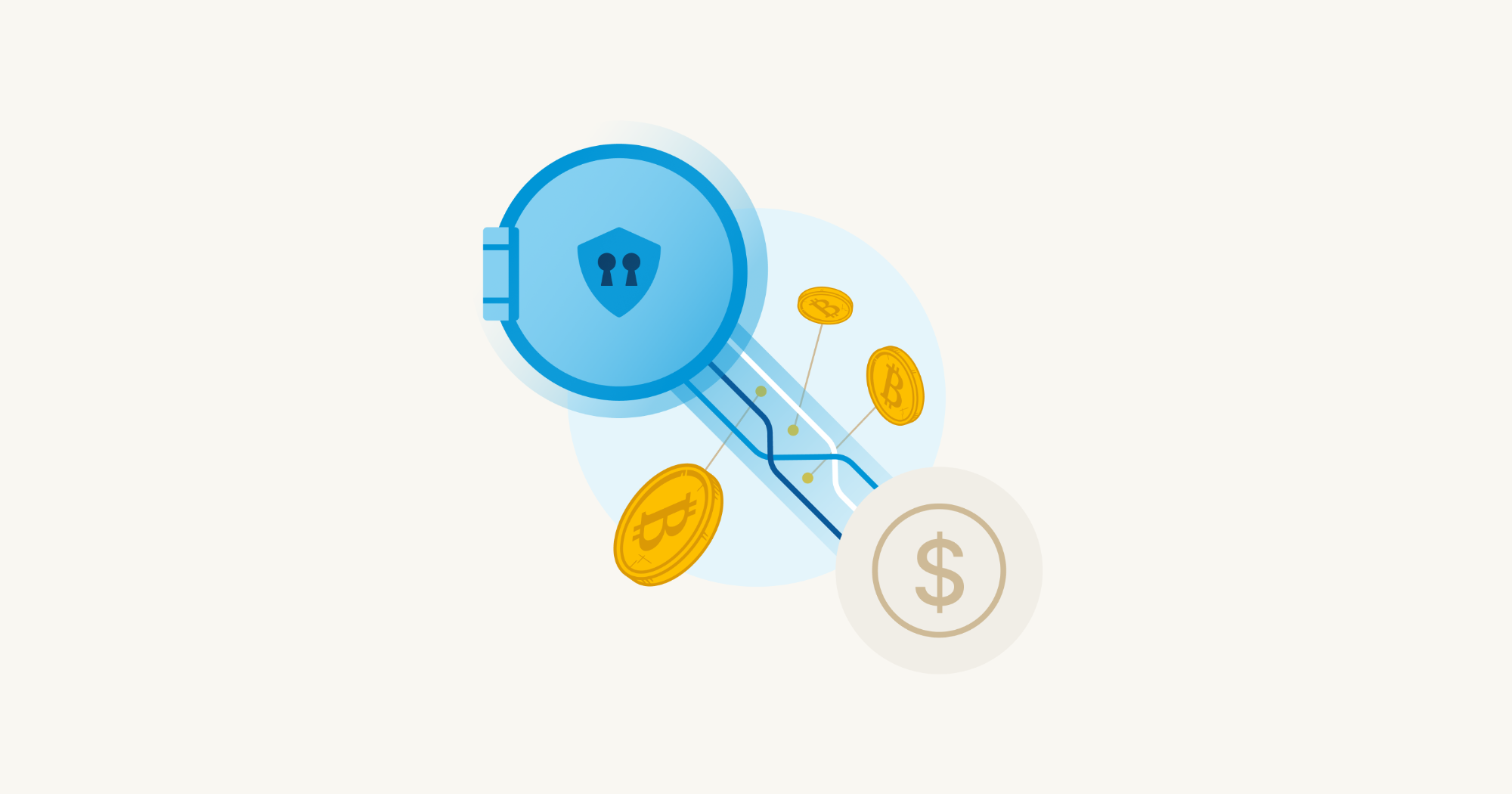 Today we're announcing a major enhancement to the Unchained trading desk: Our smoother, faster selling experience is now available, allowing you to sell bitcoin directly from your vault.
Before today, ​​Unchained clients could sell bitcoin in one of two ways: directly communicating with our OTC desk during normal business hours, or transfer bitcoin to an exchange where they would then complete the sale. While many Unchained clients hope they never need to sell bitcoin at all, neither of these options are convenient when the time comes that you do need dollars.
Now you can sell bitcoin directly from cold storage all within the Unchained dashboard—it's the fastest, easiest, and most trustless way to convert cold storage bitcoin into dollars in your bank account.
To execute a trade in your Unchained account, find the new "Sell" button near the bottom of your screen. From there, you'll enter the details of your trade, select the keys you'll be using for the withdrawal, sign the transaction, and broadcast it to the bitcoin network.
This new sell flow delivers major benefits:
Retain control of your bitcoin until the moment you're executing your trade

Avoid unnecessary transactions and third-party risk associated with sending bitcoin to an exchange

Lock in your sell price in live time directly from a cold storage multisig vault
Selling bitcoin is now just as easy as using any centralized exchange, but you never have to rely on a trusted third party to hold your bitcoin before executing your trade.
We're committed to building increasingly convenient experiences without jeopardizing the security of your bitcoin. Whether stacking sats or getting some emergency liquidity, the Unchained trading desk allows you to remain in control, making it the most secure option on the market.